The perfect strain for when you know you will be Inactive. Indica will give you feelings of physical relaxation and euphoria.
When looking at the plants you will notice that the leaves are broad and the plant itself is more compact. That means that you need to pay more attention to circulation when growing indica as the are more prone to mold.
Iconic Indica Strains
Northern Lights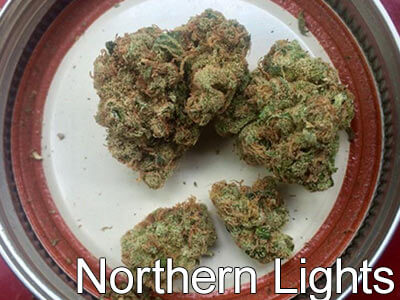 One of the most famous cannabis strains, period. Northern Lights is a purely Indica strain that's renowned for its ability to flower quickly and produce loads of resin.
Descended from Afghani and Thai landrace cannabis strains, Northern Lights has lent its genetic profile to countless strains on the market today. Enjoy its sweet & spicy aroma with hints of pine while you gently slide into a state of deep relaxation.
Purple OG Kush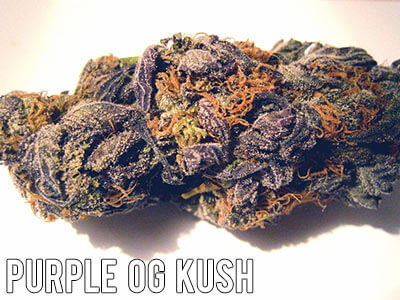 Not only is this indica strain jam packed with cannabis 'buzzwords', Purple OG Kush also packs a punch! OG Kush and Purple Kush give Purple OG Kush a grape / berry flavor paired with a piney earthiness.
Save the Purple OG Kush for nighttime tokes as it will leave you feeling sleepy, relaxed and for lack of a better term, hazey.
Hindu Kush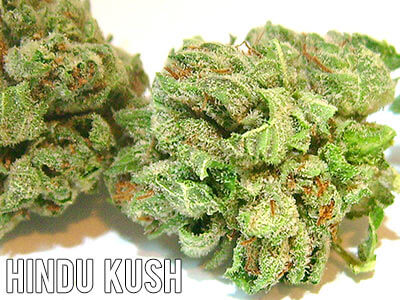 A purely indica strain named after the area it originated from, Hindu Kush is a highly resinous strain of cannabis prized by hash makers. Sweet earthy notes give you a sense of how pure and healthful the Hindu Kush strain is. A perfect strain for pain sufferers, relieving stress and offering full body relaxation.
Blue Cheese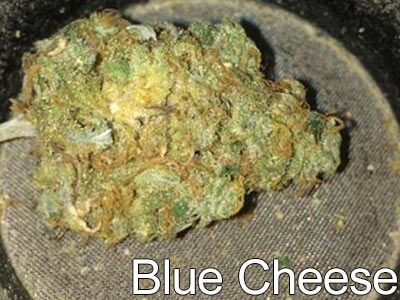 Berries and Blue Cheese might sound like an odd combo, but these are the unmistakeable aromas emanating from the Blue Cheese indica strain. Blueberry and U.K. Cheese gave birth to the Blue Cheese strain, and it's as fantastic as it is unique.
Blue Cheese is a heavy hitting indica strain that is perfect for end of the day tokes, relieving pain, stress and anxiety in a flash.
Purple Kush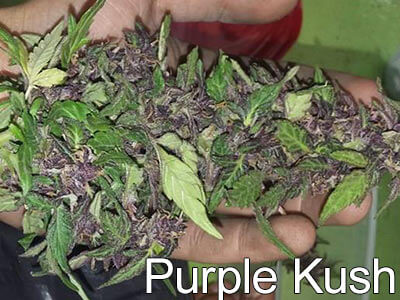 Hindu Kush and Purple Afghani came together to give the world one of the most popular indica strains, Purple Kush. This strain has a wonderful earthiness with notes of sweet grape, pretty much exactly what you'd expect from a Purple Kush.
When smoking Purple Kush expect an immediate feeling of relaxation and possible sleepiness.
Afghan Kush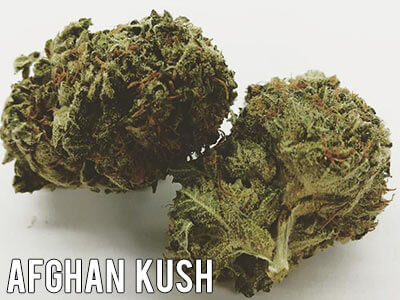 With roots tracing back centuries, Afghan Kush is one of the oldest purely indica strains on the planet. Revered for its densely resinous buds, Afghan Kush is a favorite among hash makers and indica fans alike.
Expect a deeply relaxing and sedative high, a great strain to unwind after a stressful day.
G13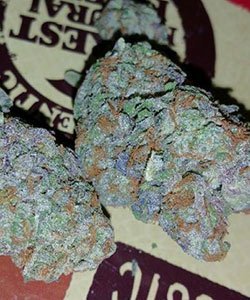 This popular indica strain has a long-lasting relaxing high combined with some sativa-esque cerebral effects. While G13 is quite potent, it won't leave you totally burnt out after the high is gone, making it a great strain for relaxing day-time tokes.
Afghani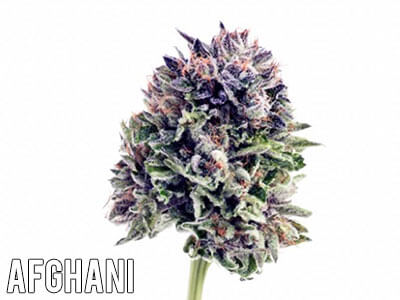 As you might have guessed, this strain was named after the area it originated from. Afghani is a supremely classic cannabis strain that has been used to breed countless other strains we know and love today. Well-known for its high resin content and deeply sedating effects, Afghani is a true indica with plenty of potency.